INVENTORY SOLUTIONS
Reduce the Costs of Managing Your Facility with Inventory Solutions from OVH
We understand that Inventory Management is not "One Size Fits All." Our custom and standard solutions are designed to help solve your toughest inventory control challenges.
See Immediate Results
Reduce waste and consumption

Improve inventory processes and productivity

Increase visibility with reporting and tracking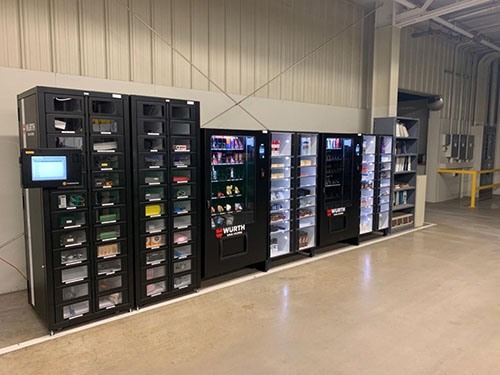 OVH Automated Supply Solutions
Let OVH ensure critical supply chain continuity through contactless reordering and automated inventory management to minimize risk for your people and operations.
We are the premier distributor of supply chain solutions, delivering cutting tools, machine tools, C-Parts, specialty products, MRO, PPE, inventory management, vending machines, kitting and assembly.
We Offer Several Vending Solutions:
Coil (Helix) Machines
Locker Machines
Prostock Machines
eDrawer Machines
Würth's Kanban Rack Systems
Inventory Management Solutions

Vending
Durable machines provide immediate access to the tools and supplies your workforce needs. You'll have a clear view of inventory and usage, and easy-to-use reporting.

Crib Management
Powerful software tracks incoming and outgoing inventory, providing complete visibility from crib to floor.

eProcurement
Control costs by doing business electronically, monitoring consumption with our comprehensive and easy-to-use reporting.

On-Site Services
We can place an OVH associate in your facility to help and set up a "Shop in a Shop" on-site store based on your needs.

Customized Solutions
Our expert team will design and build a custom system tailored to your unique business needs and processes to deliver the results you want.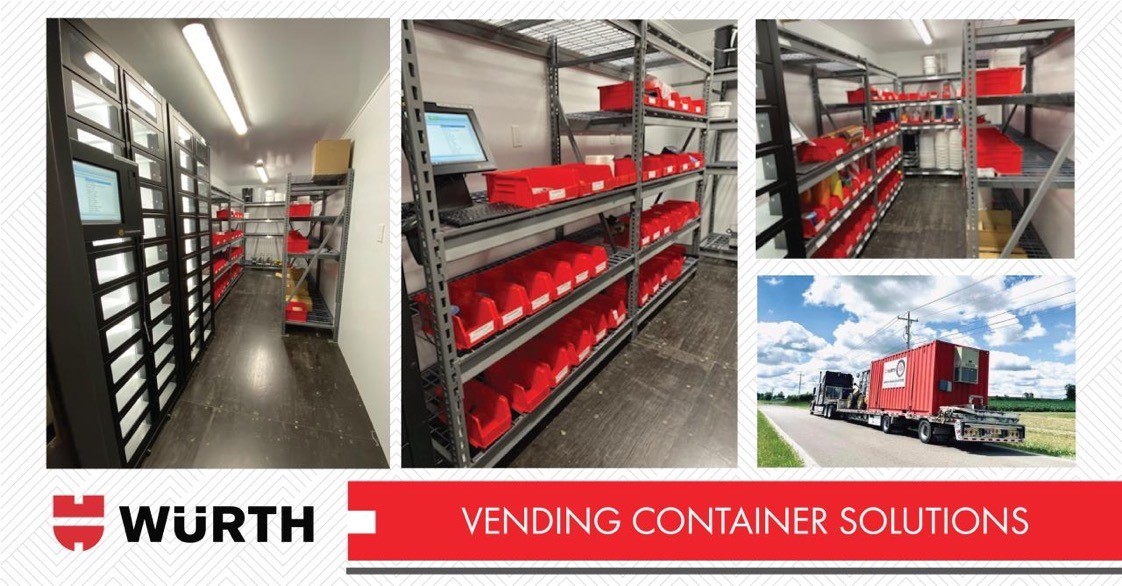 Call us today at
800-800-7070